First, I went back to Inti to continue A levels and yes, quit matriculation. Lets just say that I couldnt cope with the environment and since I still got a second pathway to go back to A levels, so the decision is made. I can only move forward with the decision made.
You can ask me details about kmpp personally :)
My only photo over there.
w/ PeyShan
I was back 3 or 4 days before A levels semester exam LOL a few days to prepare hahaha and I can tell you I have been slacking for a month ever since I got an offer for matriculation. I've playing Hardest Game 2 or dreaming away in class. and I can swear I dint even touch my books -________-
So, I dont expect much but I did try my best, still, couldnt finish revising everything, like how is that even possible to revise everything you learnt in first semester in 3 days?
Luckily, I did quite well in my first 2 test I guess, sem exam will be taking up 70% though, I hope I did at least okay or average this time to keep my scholarship :/
and yea, exam just ended yesterday :)
If you havent noticed, my whole head is black now due to matriculation but I kinda like it.
I mean my hair colour is not that obvious but at least under natural light, you can see the colour. In my previous post, even if The colour I dyed is even darker than my original hair lol and I only dyed the lower part.
Planning to dye whole head super black soon
and semester break will be starting soon yayyyy
Here's some recommendation on dramas
Nine: Nine Times Time Travel
The best kdrama in 2013 okayyyyyyyyyy. You'll be looking forward to the next episode every time, I swear! :D epic storyline. It's like a time travel drama.
Main cast: JinWook, the attractive guy on the poster below ♥ really really like him!
and ZE:A's HyungSik playing the 20 years ago, younger version of him ♥.♥
It ended 3 weeks ago. daebak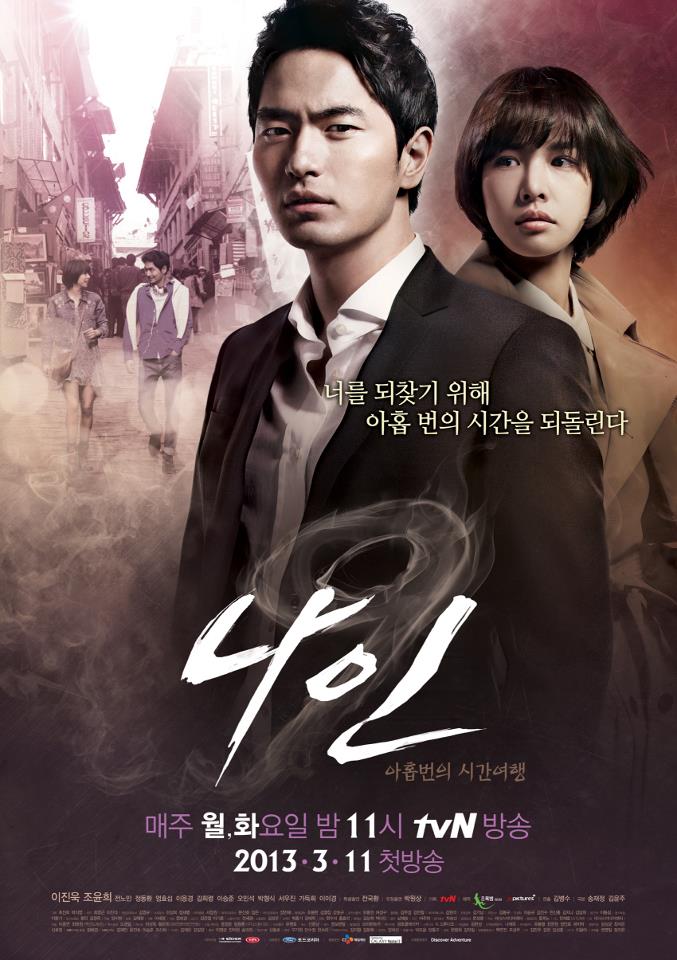 The Fugitive of Joseon
Havent started this, but mum and sis said it's a good show. haha
LeeDongWook, SongJiHyo and we spotted ZE:A's DongJun. hahaha he's such a cutie, he's a bad guy though but it doesnt matter if a cutie is one of the bad guys hehe
JiHyo is sooooo pretty
HIIIIIIIIIII DONGJUN!!!!!!! hehehehe
I Hear Your Voice
New drama released this week! 2 eps are out. Ultra cute Lee Jong Suk! Im watching now haha
Gu Family Book
If you're a fan of LeeSeungGi and Suzy, you would wanna watch this.
Really high ratings for the latest few eps! *thumbs up
Bonus! :P EXO & HENRY
I dint blog any kpop recently and I should really share them to everyone. Like how can you not love them?!
You have 12 ppl in exo, and there must be at least one of them you like! LOL pure talented people
FINALLY HENRY GETS TO SHINE! Sings so well in live. We already know that he can dance and is good with violin & piano. Still remember when he makes his first appearance in Suju's Don't Don playing the violin while dancing. Super super cool! ♥.♥ it's like love at first sight. lol